 
BERNINA 350 Edición especial Hello Lovely
Una BERNINA siempre ha sido algo especial y ahora también es algo único. La BERNINA 350 SE establece nuevos estándares de diseño en el sector de las máquinas de coser y cuenta con la tecnología más avanzada. Entre los accesorios estándar de la nueva máquina de coser se incluyen una gran mesa de costura para brazo libre, el práctico sistema de rodillera/mano libre (FHS) con elevador del prensatelas, el prensatelas de doble arrastre, un prensatelas para aplicación y otro para patchwork. La BERNINA 350 SE cose y decora distintos tipos de tejidos con facilidad. Incluye dos alfabetos de costura de serie y puede actualizarse con una amplia gama de accesorios opcionales según aumenten tus necesidades.
Pago seguro gestionado por CaixaBank. También pago a plazos.

Envío urgente 24-48 horas laborables (península)

Distribuidor oficial BERNINA y bernette: Garantía oficial y servicio técnico propio
BERNINA 350 SE COTTON+STEEL: smart and versatile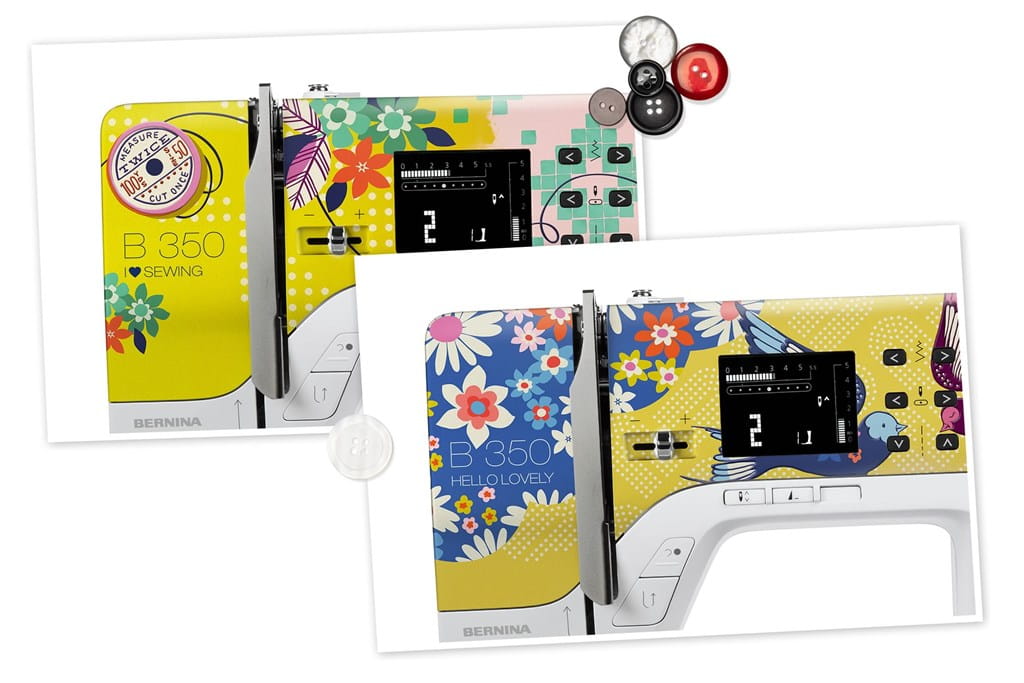 Inspiration Comes Standard
The BERNINA and Cotton+Steel B 350 Special Edition machines, added to the BERNINA 3 Series line, are not just beautiful on the outside, but all BERNINA on the inside!

Standard accessories for the B 350 SE include the Free Hand System (FHS), the quilting foot, full shank presser feet and two amazing Cotton+Steel faceplate designs - named Hello Lovely! and I ❤ Sewing! The B 350 SE is great for quilters and sewists alike. And when your interests and skills grow, the B 350 SE easily upgrades with lots of optional accessories.